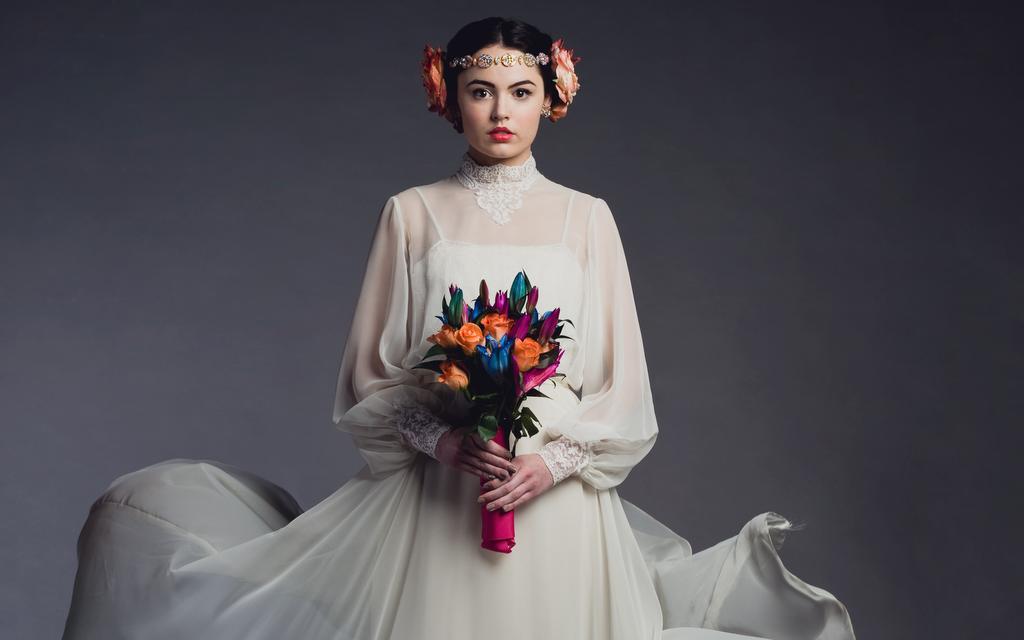 The Dress of Your Dreams Awaits...
Every Bride needs a truly special dress for her big day and a vintage dress is the ultimate choice. With a Dirty Fabulous original vintage wedding gown you can own a little piece of history in a dress that reflects your individual style. Choosing your wedding dress is an important part of your big day; allow us to make the experience enjoyable and stress free.

Dirty Fabulous has a collection of over 200 vintage wedding dresses stretching decades through time. Our gowns aren't trend driven. There are countless different styles, shapes and fabrics. From full, mid, mini and tea-length, the possibilities are endless!
Our Dirty Fabulous brides have been sending in their wedding snaps for over 10 years! It's one of the best ways to see how an original vintage wedding dress can look when worn so you gotta check out our gorgeous gallery!