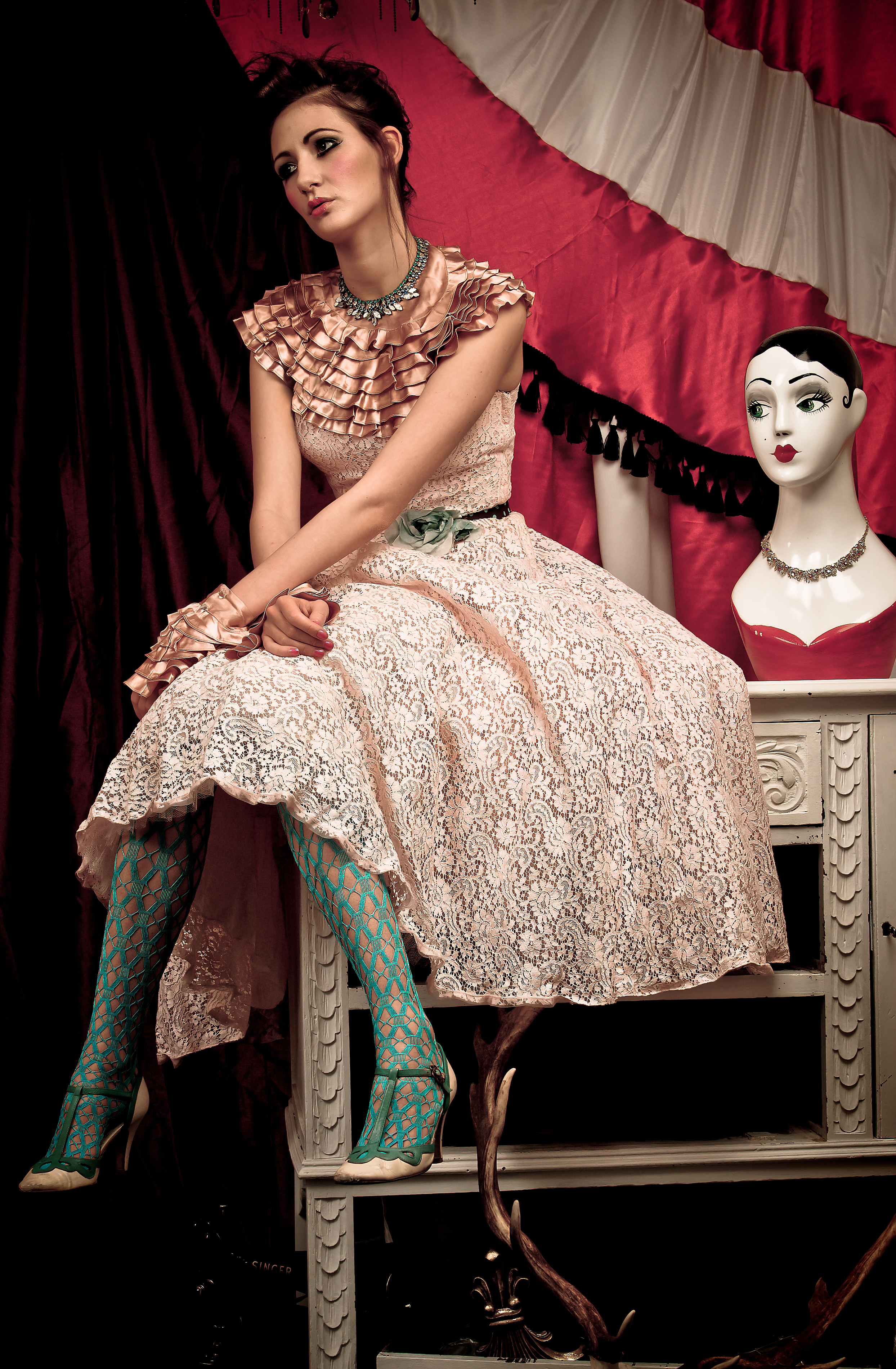 Step off the High Street for unadulterated, glamorous shopping!
Dirty Fabulous has a dazzling collection of over 200 occasion dresses. Hand selected from the best locations America has to offer. we have divine bias cut gowns from the 1930's, cocktail dresses from the 40's, gorgeous prom dresses and va va voom wiggle dresses from the 1950's. Silk suits and mod minis from the 60's and flirty and fun party dresses from the 1970's and beyond.
You want your best gals to shine on your big day, right? We have incredible vintage dresses that are always picture perfect. Every one of our dresses are unique, meaning your bridesmaids can wear a style that suits their personality and shape. We can help you choose dresses in complimentary shades and cuts to ensure a cohesive look.
Believe us, your bridesmaids will love wearing a dress that has been chosen just for them. Because everyone wants to look fabulous and feel confident on such an important day!
Time to pull out all the stops, this is no Saturday night out, it's the wedding of the ones you love!
Quite possibly the biggest fashion faux pas is turning up at an event in the same dress as someone else…eek!
With a vintage dress you can be 100% certain that no one will have anything like it and lets admit it, you'll probably be the best dressed there, well maybe after the bride!
Time to par-tay!!!
Vintage dresses were made for twirling, shimmying and dancing the night away. Their gorgeous tailoring, fabrics and beading will add that extra sparkle you've been searching for!
Are you searching for unique, fresh, pretty, fun and fiercely feminine! You won't find any navel flashing, bedazzled frocks in here, it wasn't a style found in bygone eras. We have incredible show-stopping tea length gowns form the 1950's, intricate column gowns form the 1960's and ethereal 1970's beauties. You won't meet another one like it on your big night out!
The movie stars of Old Hollywood were always red carpet ready. Our vintage gowns from the 1930's to 60's couldn't be more fabulous! Whether you are going to a black-tie event, awards ceremony, graduation or New Years Eve ball, there is nothing more glamorous than a vintage gown!
Channel your inner Marlene, Grace or Audrey and be the absolute belle of the ball!
and Grooms of course!!!
The most important woman you'll ever know has got to shine on the big day. We have chic suits, classic dresses with sleeves and every matching accessory imaginable!
Style stakes are at their highest on ladies day at the races. Every little detail has to be considered and hats are de rigueur.
A vintage ensemble is a must! Our dresses were made to be worn with hats. The ladies of the 1940's and 50's wouldn't dare leave the house without being dressed in head-to-toe perfection!
It's not all frocks here at Dirty Fabulous! We have a wondrous collection of vintage bags, gloves, earrings, necklaces, brooches, bracelets and rings. Pretty much if it sparkles we have it!
Our bespoke sashes and belts are must for you gals looking to add an extra flourish to your dress.